Veronika Kellndorfer: agglomération

The "Hufeisensiedlung" in Neukölln Britz, which was designed by Bruno Taut in the style of the "New Objectivity", represents the starting point of the building of great housing estates and the establishment of industrial working methods in the building business of the Weimar Republic. Veronika Kellndorfer investigates the entanglement of an architectural utopia and the traces of the everyday life. In her research into the privatisation of the Hufeisensiedlung and the resulting shift in the understanding of the public space, she includes the inhabitants of the estate and intervenes with artistic attributes in the spatial situation.

13th of July - end of August 2006, Hufeisensiedlung (Fritz-Reuter-Allee, Britz).
Private view on Wednesday 12th of July 2006 at 8pm.
Saturday, 12th of August 2006 at 11 am: walk through the Horseshoe Development with Henryk Tabacynski
GEHAG Company (meeting point Fritz Reuter Allee 46).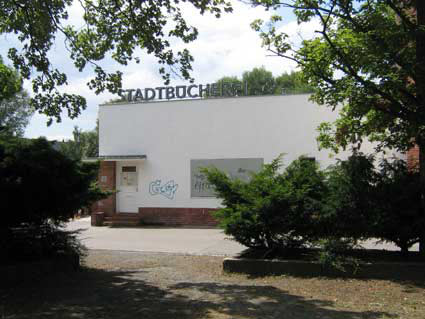 Pictures: Uwe Jonas